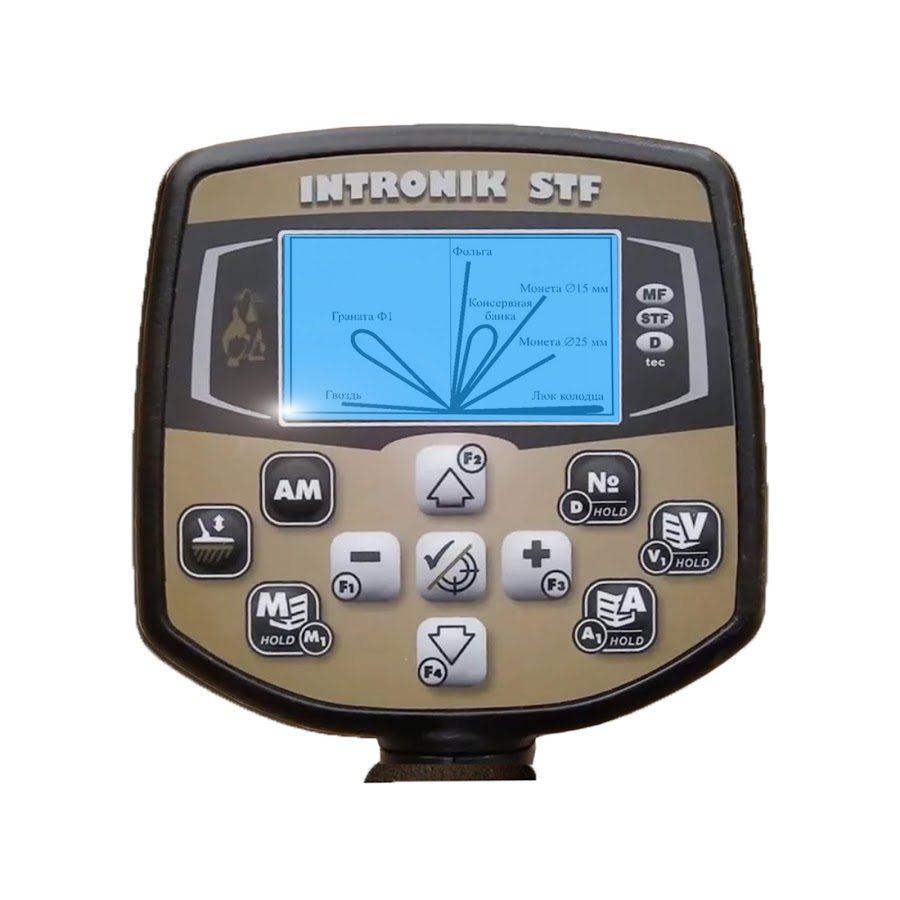 AKA Intronik STF is a multi-frequency metal detector from AKA. The device operates simultaneously at 2 frequencies, and this is displayed on the display in the form of 2 hodographs. 
Intronic uses low and high frequencies for operation. This allows to provide good search depth and at the same time sensitivity to small targets. 
The main task that the developers of mine detectors are trying to solve is the identification of targets in depth. If you look at all the manufactured devices, then at a great depth they begin to show a colored target as black one. 
In Intronic, this problem is being successfully solved. At great depths, it successfully defines a color target precisely as a color one. 
Look at the Intronic AKA metal detector appearance: 
 Aka Intronic assembly 

Depth characteristics of Intronic  STF: 
• 5 kopecks of the USSR - 50 cm in soil 
• 5 kopecks of the USSR - 80cm in the air 
There is a special coil on Intronic that provides operation at 2 frequencies simultaneously: 
Intronic STF coil 
Since the end of 2016, the Intronic detector has been tested and finalized. At first, its production release was planned in spring of 2017. However, then it is postponed till Fall of 2017. 
Advantages of AKA Intronic STF: 
• high search depth 
• correct target identification at great depths 
• real work at 2 frequencies 
The warranty on the Intronic STF metal detector is 2 years.