AKA Signum ISB - modified specifically for export
In this metal detector, the radio components were replaced with higher-quality ones that do not change their characteristics when the temperature changes: 
• Tantalum capacitors (instead of aluminum) 
• Texas Instruments operating chips 
In practice, the AKA Signum ICB has become better balanced on the ground and quieter because fewer phantom signals occur. 
All the main characteristics are the same as for the simple Signum Classik. 
Replacing a classic plastic rod with a straight iron.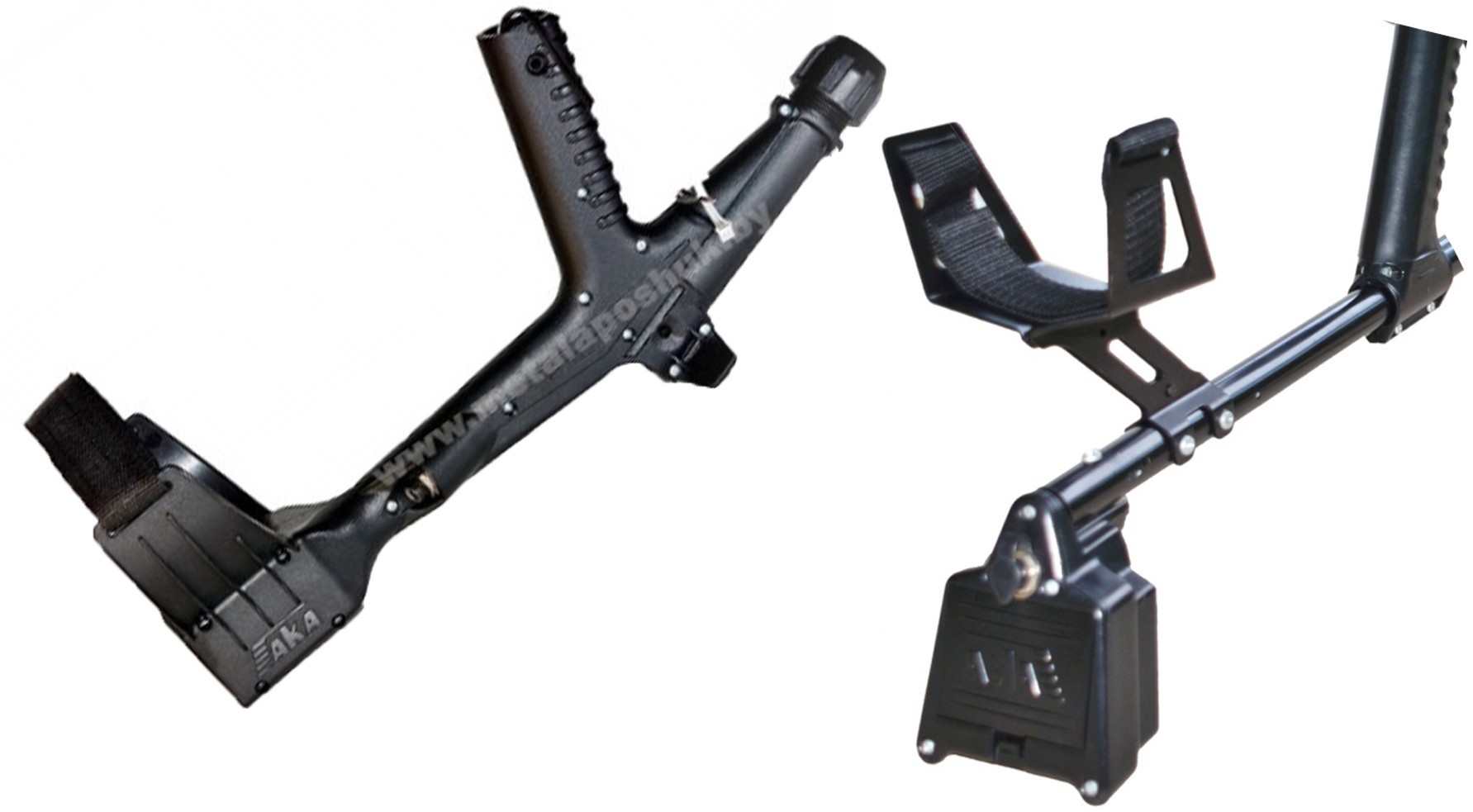 Moisture protection is dustproof (does not ensure immersion of the unit) in water.
AKA Signum ICB front panel (same as conventional Signum Classik) 
The equipment is the same. 
Characteristics of the AKA Signum ICB metal detector by depth of search 
• Coin - up to 60cm 
• Helmet - up to 1.5m 
• Maximum search depth - 2.5m 
Delivery set Signum ICB
• Electronic unit on the upper bar with armrest 
• Middle bar 
• Lower bar 
• Fasteners 
• Coil 10 ″ or 9x12 ″ at 7 kHz 
• Boxing for 6 AA batteries 
• Documentation 
AKA Signum ICB operates on 6 AA batteries. (Both batteries and rechargeable batteries can be used).