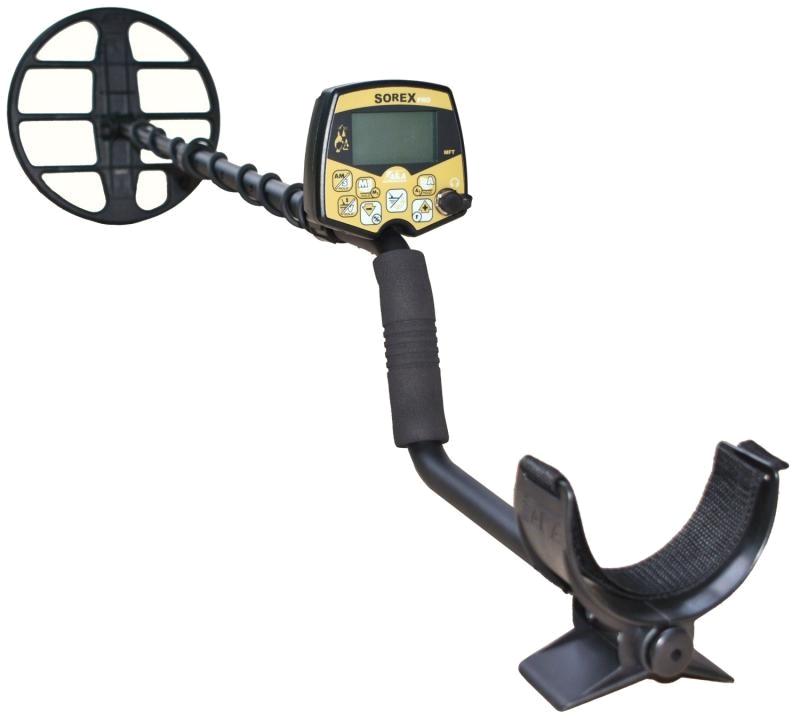 AKA Sorex PRO is a mid-range device. 
The Sorex PRO metal detector works at several frequencies. Currently, coils with frequencies of 3, 7, 14, 20 kHz are supplied for it. 
The device has good characteristics. Depth of search for an individual coin is 35-40cm. Such parameters are often achieved by imported devices that position themselves as professional. 
AKA Sorex PRO has a large display, which displays the number of VDI and a graphical display of the signal. (Everything is very similar to the Sorex 7280M, only the filling is different). 
The control unit itself is easily removed from the bar. And the whole structure in disassembled form takes up little space. Fairly compact device. 
Sorex PRO has an ergonomic S-shaped bar. 
Powered by 4 AA batteries. 
In addition, the metal detector is lightweight.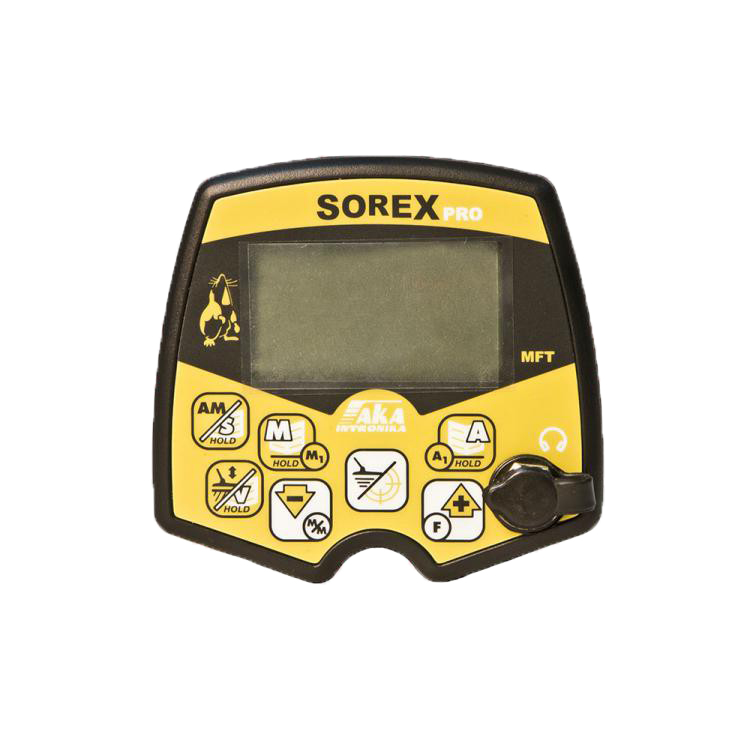 AKA Sorex PRO metal detector specifications by depth of search 
• Coin - up to 35-40cm 
• Helmet - up to 1-1,1m 
• Maximum search depth - 2m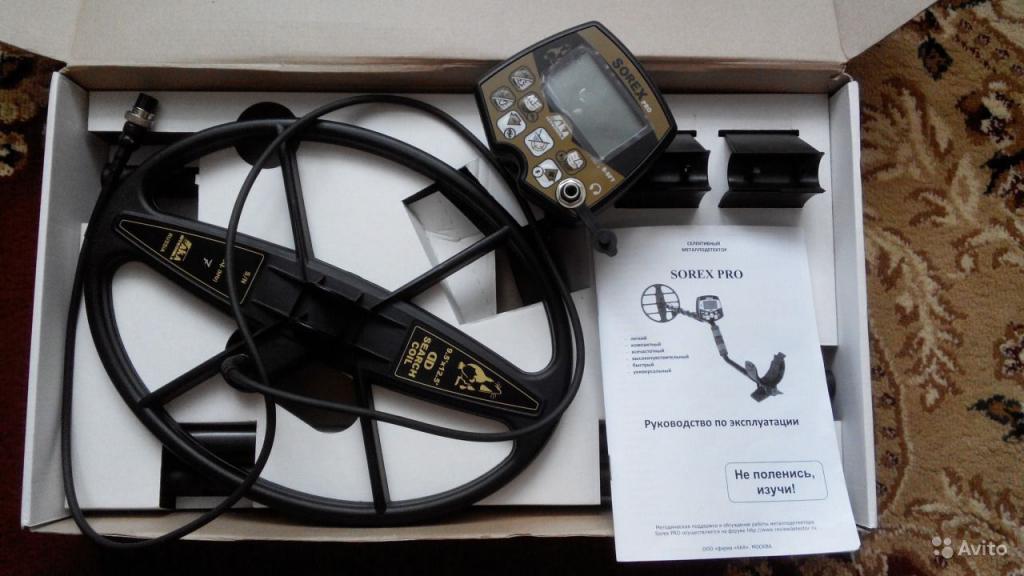 Scope of delivery AKA Sorex PRO 
• The electronic unit 
• Upper S-bar 
• Middle bar 
• Lower bar 
• Fasteners 
• Coil 9x12 ″ at 7kHz (usually) 
• Armrest 
• Documentation 
Price Sorex PRO 
The price of the AKA Sorex PRO metal detector is about $ 500. 
-2 year warranty