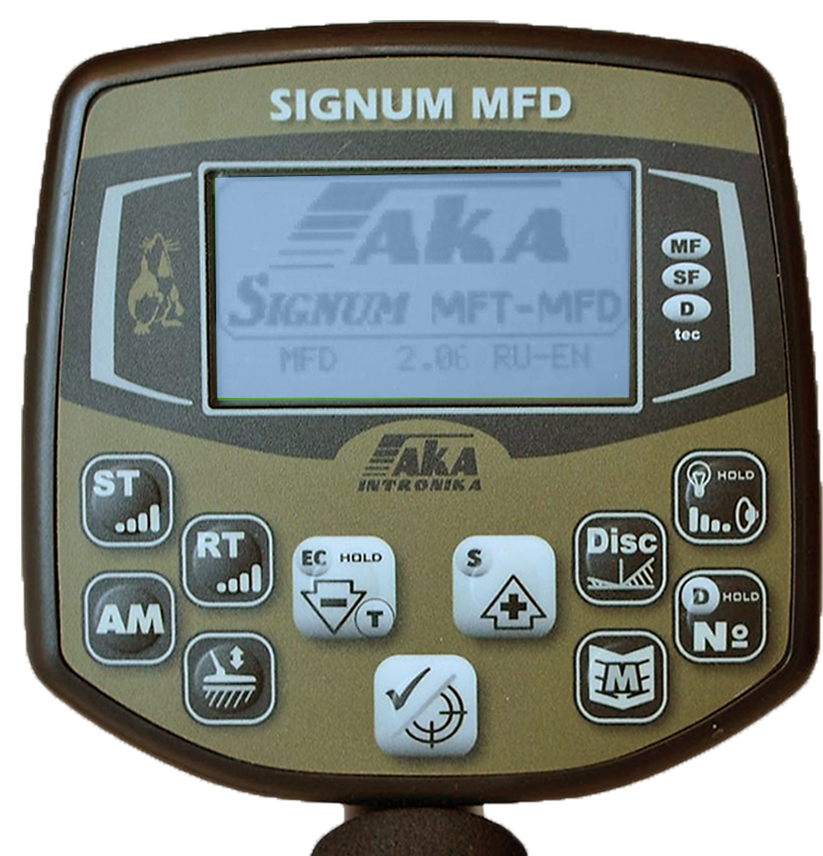 AKA Signum GT - - modified specifically for export
AKA Signum MFD 7272M PRO is a device that has the same characteristics as the basic MFD model. But having an improved component base and allowing you to change the current strength and sensitivity. 
The new controls are shown below: current switch (6V-3V) and sensitivity adjustment (external knob).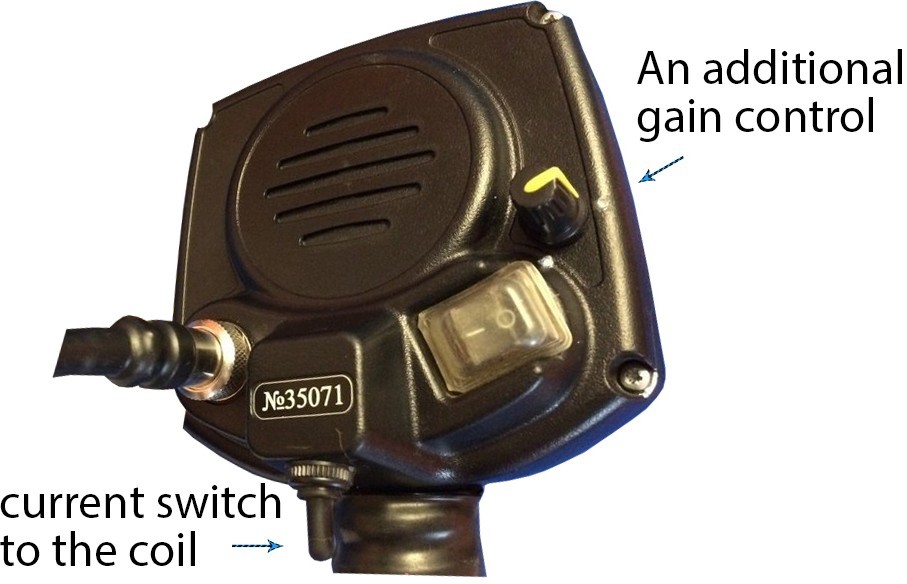 Replacing a classic plastic rod with a straight iron.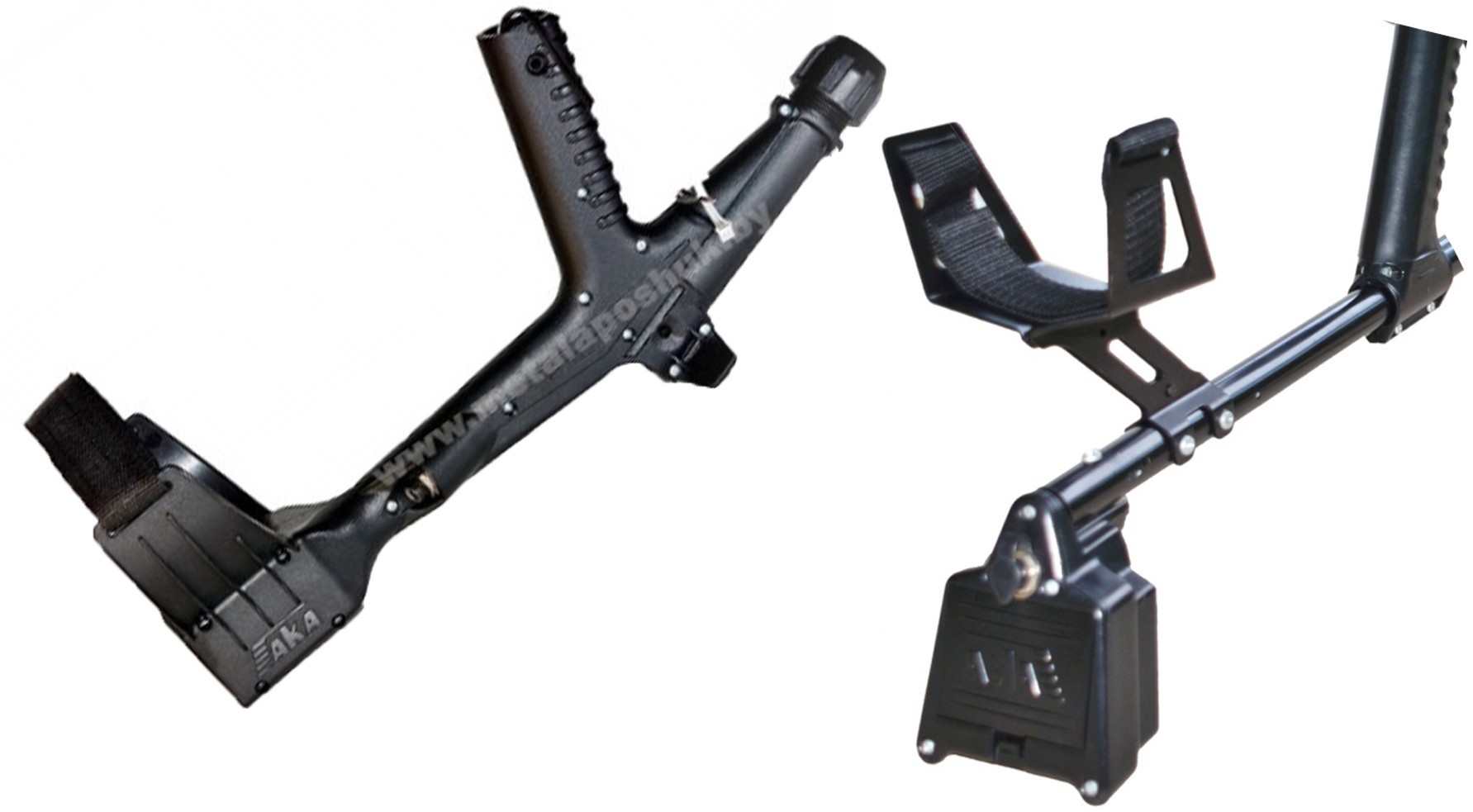 Moisture protection is dustproof (does not ensure immersion of the unit) in water.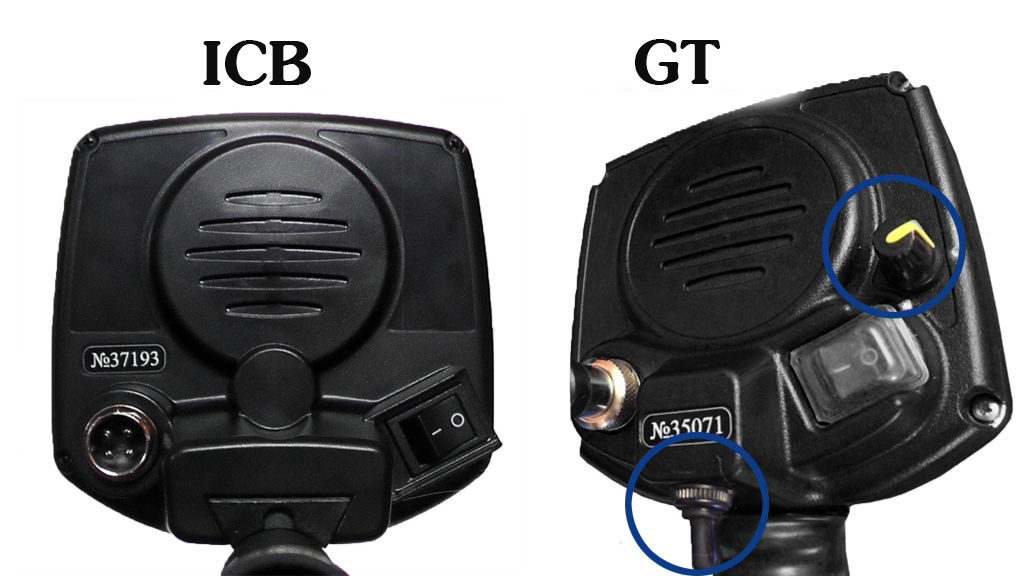 AKA Signum MFD GT - rear panel 
AKA Signum MFD GT has the following advantages: 
• better balanced 
• quieter 
• less phantoms occur 
• allows you to quickly change the current strength on the coil and explore targets in different modes 
All the main characteristics of the Signum PRO are the same as that of the simple Signum MFD. But sometimes deep goals that are already casting into the black zone can be seen as colored in high current mode. 
MFD GT metal detector depth 
• Coin - up to 60cm 
• Helmet - up to 1.5m 
• Maximum search depth - 2.5m 
• In deep helmet mode - 1.8m